Betsy is Robbed!
Clipping Found: July 10, 2020 Persistence. Enjoying Scotch in a beautiful Waterford crystal glass on a quiet (lonely) Friday evening. A rainy night in Georgia. And what leaps into view before my eyes? These newspaper clippings about my Betsy Carlos! It's almost too astounding to be true! Betsy, you are out there somewhere, aren't you? You know that I love you and that I am writing your story.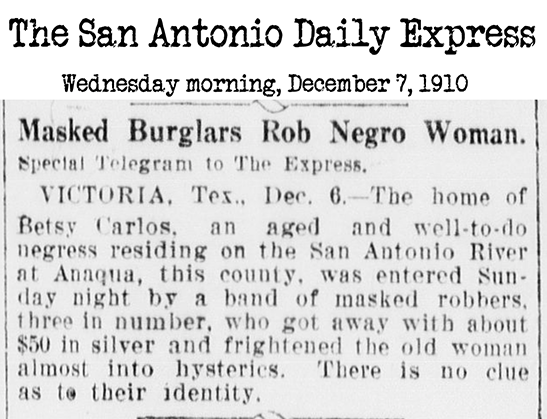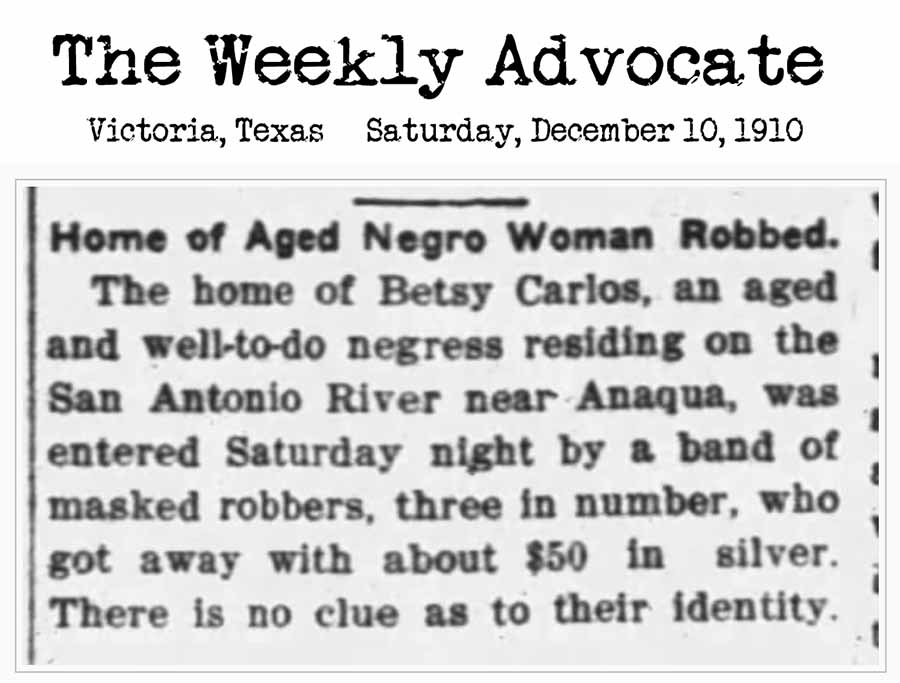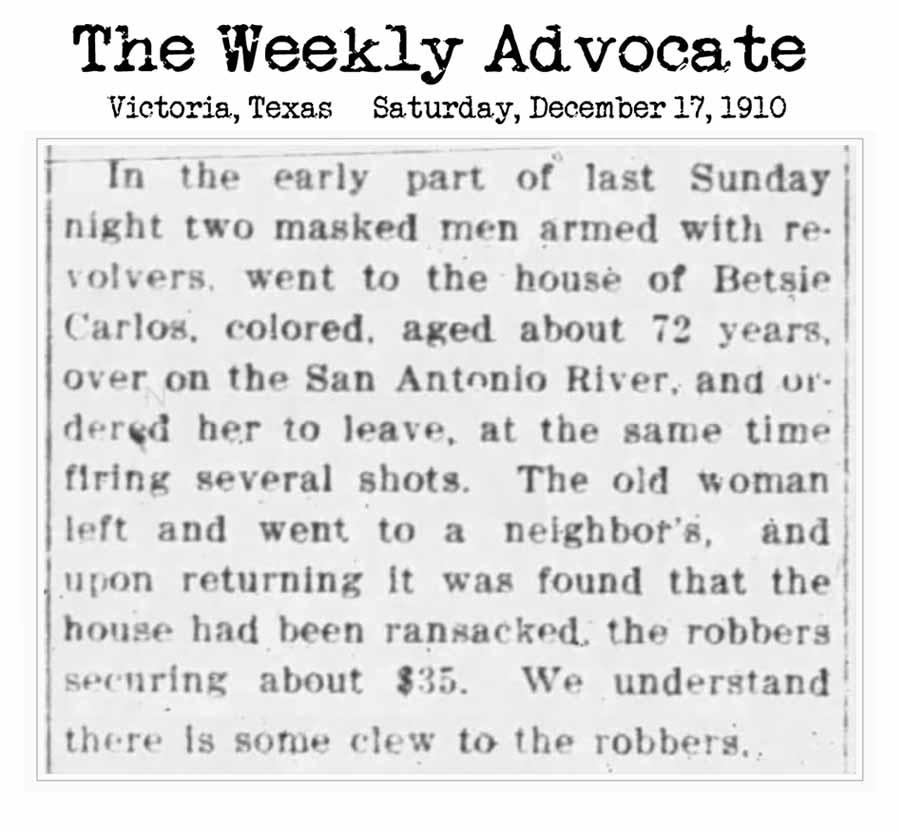 And what clues this offers!
Betsy is apparently well known to this community — and well-to-do! Likely, she inherited or acquired wealth as a result of her relationship with Carlos de la Garza, the father of 7 or 8 of her children, or Wellington Sample, who fathered one child with Betsy. The paper notes that she's "about 72" which would set her birth date at 1838, and this is consistent with the original Slave Schedule of 1860.
The stolen silver that was worth about $50 in 1910 would be over $1,300 worth today. Silver! This former slave — the concubine (is there a better word?) of two wealthy ranchers — had SILVER!
Reporting on this incident is a little hazy. It begs us to query how long it took from the time a story was investigated (or heard of) and written up to the actual time for typesetting, printing and distribution. In the Victoria paper of Saturday, December 10, it notes that the robbery happened on "Saturday night" — which one might assume to have been the prior Saturday, December 3. On the next Saturday (December 17), the Victoria paper notes that the robbery took place "in the early part of last Sunday night", making it December 11? One article mentions that there is no clue as to the robbers' identities and the next article says there is "some clew" as to the robbers.
Interesting to note that the San Antonio newspaper article is published on Wednesday, December 7, with a dateline of VICTORIA, Tex., December 6 … and the information was apparently received via "Special Telegram to the Express". What does it say about Betsy that a special telegram conveyed information about her robbery to the San Antonio newspaper?!