A Cinderella Story
This story is full of more twists and turns and surprises than anything we might have read in the fairy tales. Indeed, Cinderella Terrell's story is much like Betsy's and Fannie's. Cinderella (called Daisy and Dady) was born in 1912 to Prince Walter Terrell and Belle Lott. The easiest and best way to tell her story is with a timeline.
1920: Daisy's first appearance in official records was the 1920 census. She's listed as "Sanderalla" in the household of her parents in Justice Precinct 1, Goliad, Texas. She's a mulatto, age 8, can read/write and is attending school.
1929: An obscure listing of Texas birth records from 1929 on an old Rootsweb site shows that Belle Thompson was born to Milam Thompson and Cinderella Terrell in Refugio County on 16 August 1929. This child is not with them on the 1930 census, so she has either died or been given away.
1930: Daisy and Milam appear together on the census in Victoria, showing that they have been recently married. There are no children. listed on the census enumerated in May, but Rutherford Hayes Thompson is born to them on July 9 of that year.
1932: Daisy and Milam have another child, Booker T. Thompson born on October 4.
1933: Daisy must have left Milam as a son is born to her who she names Robert Lee Williams. He will be known as Rev. Bobby Lee Williams later in his life. His father is said to be Richard H. Williams (1891-1966). This is the same Richard H. Williams who has been married to Novella Bess since 1911. She has born him eight children, one of whom is named for Richard's half brother, Jesse Carlos Burns. Novella does not die until 1974 and there is no record of a divorce!
1934: Daisy has another child that she calls Thelma Ruth Williams.
1936: Daisy has yet another child with Richard H. Williams — called Dorothy Ray Williams.
1938: Somewhere during this year, Daisy gives birth to Rosabelle, a child fathered by her white employer, O.C. Matthews. Although the 1940 census lists Rose's age as 1 year, throughout her life her birth date is listed on various documents as 1938. Rose uses the surname Avery until she is married.
1939:  Dan D. "Bubba" Avery is born in 12 September 1939 — to Daisy and Sylvester. As mentioned above, in the 1940 census Rosabelle is noted to be one year old. Of some mystery is that if Dan was born in 1939, why is he not listed on the 1940 census as one of Sylvester and Daisy's children?
1940: Census records of Justice Precinct 3 in Victoria County (Old San Antonio River Road) show Cinderella in her parents' household with new mate,  Sylvester (aka Dick) Avery. Robert, Thelma and Dorothy are listed as her children — with the Avery surname, yet they are reportedly Richard H. Williams' offspring. But wait! The two Thompson children, Rutherford (age 10) and Booker (age 8) are not with Daisy! Milam may be working on the O'Connor ranch in 1940, and the children may be with him, although no evidence of this is found. Note that Dick Avery is mentioned many times in the O'Connor "Cryin' for Daylight" book. He is a top hand on the Salt Creek Ranch. He was previously married to Lucille Williams, with whom he had several children.
1941: Franklin Prince Avery is born to Sylvester and Daisy. Note that Sylvester is about 25 years older than Daisy. Sylvester's mother was likely descended from someone in the Seaborne Lewis household.
1945: Freddy Lee Avery is born on January 12 to Cinderella and "Dick Avery", according to Texas birth records.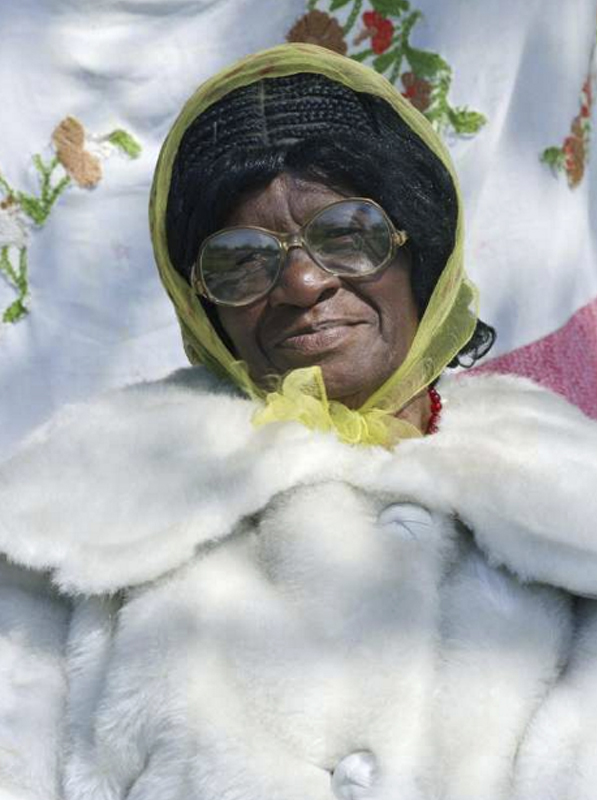 At the End …
There are obituaries in the Victoria Advocate for Cinderella and for Milam Thompson. It rather looks as if the same person has written both. What is unusual are the named relationships.
Milam Thompson's obituary was published in January 1991. It notes that he is survived by his wife, Cinderella Terrell Thompson AND his children, which include the three Williams siblings, the four Avery children (one of whom was fathered by Matthews), and his own two. This is a mystery, as Milam's relationship with Daisy came before Sylvester Avery and Richard Williams.
Sylvester Avery died in 1972. His obituary lists children who survive him: Freddy, Frank, Dan — and Robert Avery (a son by former wife Lucille Williams).
In Louise O'Connor's book, "Tales from the San'Tone River Bottom", there's quite a story told by Milam Thompson. He says, "As for women, I had no one in life to go along with me. I went out with all I had to find a companion. I married a girl with all I had. I needed her. She was nineteen and I was twenty-one. That lady couldn't resist anything that came along. When we started a family, along came another man's children. I tried to give her another chance, but she did not take it. She decided to go home to her daddy. Her parents weren't against it at all. I didn't have any idea that a man's trouble began when he got married."
There is no doubt but that he is referring to Cinderella and the three children that she had with Richard Williams. Milam indicates that he married a second time, though that spouse is unknown to this writer. If he did seek out happiness with another woman — why does his obituary name Cinderella as his wife? Why does it claim (in his name) the children that he obviously did not father?
Daisy's obituary is published in May 1991 and titled Cinderella "Daisy" Avery. It lists all children, them mention of 32 grandchildren, 41 great-grandchildren and 2 great-great grandchildren. It states that she was preceded in death by two sisters, one brother, and husband Sylvester Avery. Yet, it does not mention that daughter Belle Thompson died before Daisy. If she is still alive, where is she? And if she did die as a baby, why would she not be listed here? Daisy's children are separated by surname according to their fathers — Thompson, Williams, Avery.
Milam Thompson (named for Ben Milam) was born to Eli Thompson and Lomia Holliman (daughter of Steve Holliman and Fannie McCampbell Robinson) in 1907. When Eli died, Lomia married Handy Gray who was severely abusive to Milam. He ran away from home and lived on his own until his marriage to Daisy. After that dissolved, he became a cook of much renown on the O'Connor Ranch until his death. Louise O'Connor has published a cookbook in his name. Never in any of the many quotes of his that are published does he mention either of his two sons or his daughter. He is buried in the family cemetery on the ranch. His mother is buried in the Sample Cemetery.