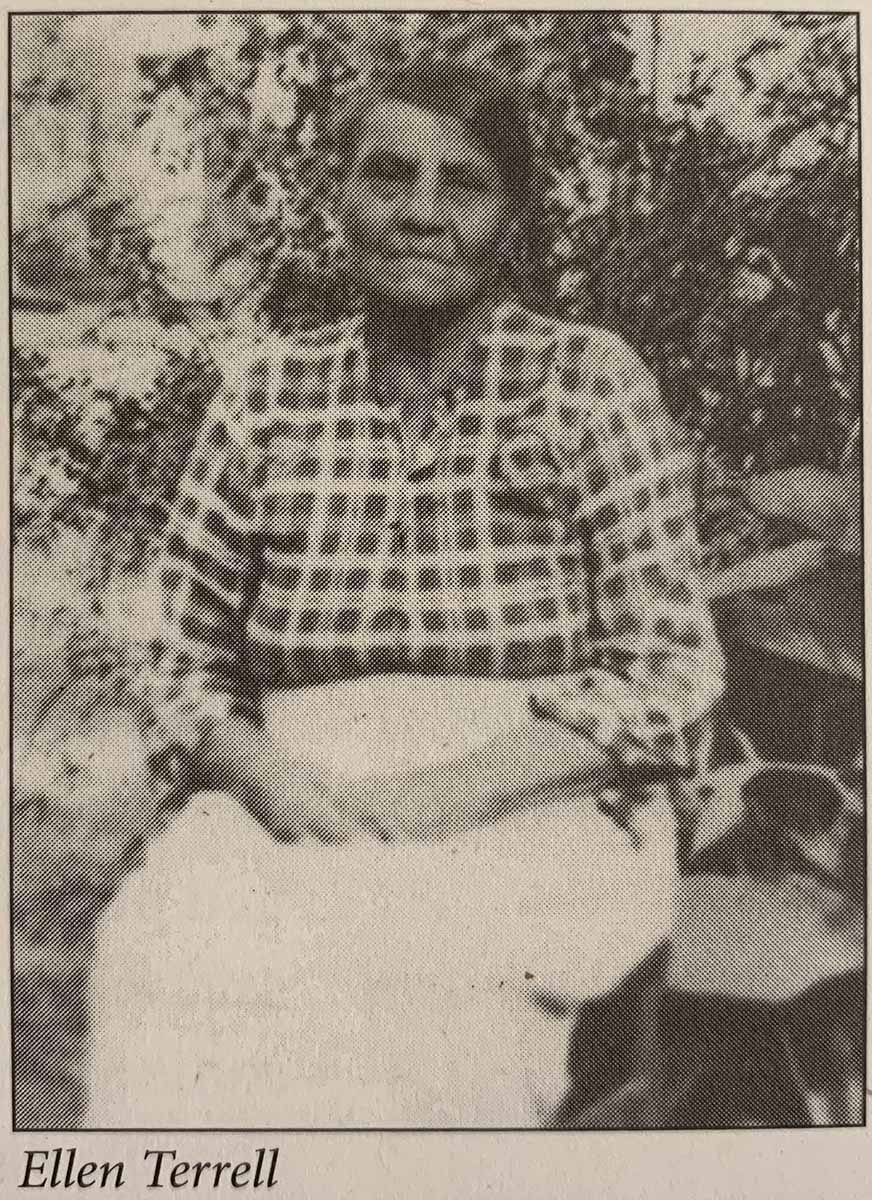 1872 Victoria County, TX – 27 May 1958 in Vidauri, Refugio County, TX
Suggested daughter of Carlos de la Garza or Vicinte de la Garza
Ellen stayed on the River road for her whole life. She married Henry Terrell, a black cowboy who had a small ranch on the Road adjacent to the Matthews/Fagan property (part of the Miguel Manchaca grant). They had at least ten children.
Ellen Carlos married Harold Henry Terrell (1879-1905) on 24 December 1890. On the 1910 census, she states that 11 children were born to her and only 7 are currently alive.
Their children:
Annie (1892-1948)
Henry  (1895-1943)
Fred James (1897-1967)
Jane (1898-?)
Hamp (1898-1968)
Lilly (1900-1964)
Pearline (1902-?)
Bessie (1904-1981) Was this Betsy after her mother?
Mary (1911-?) Born after Harold Henry Terrell's death; another father? Or perhaps a grandchild?