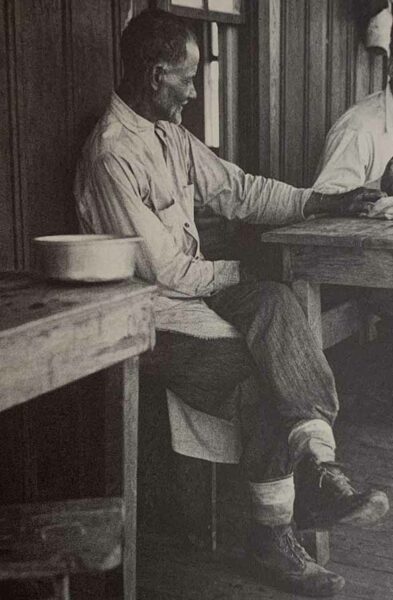 Just Following Orders!
By accident, I discovered photos of "Hennon Collins" in Louise O'Connor's book Crying for Daylight. Since Fannie's surname was sometimes confused on documents as Collins instead of Carlos, it just makes sense that this was Hinton she was referring to. At one point, Hinton was living with Louis Power (mixed blood grandson of empresario James Powers) who was O'Connor Duke Ranch foreman.
On page 167, I find this photo of Hinton. It's captioned:
Hennon Collins
"Quinta"
Camp Cook
O'Connor Duke Ranch
"He found someone killing the ranch hogs in the river bottom one day, and duly reported this to his boss, Mr. Boyd. Boyd was angry about the hog killing and said to Hennon, 'Why don't you just go kill him.' Quinta did exactly that, and it took fifteen hears to get him out of jail."
So, that's howcum Hinton Carlos, son of Carlos de la Garza, spent 15 years at Huntsville Prison before he was pardoned by the governor.